iPhone 11 Pro Max vs. Vivitar 28mm: TNAF #2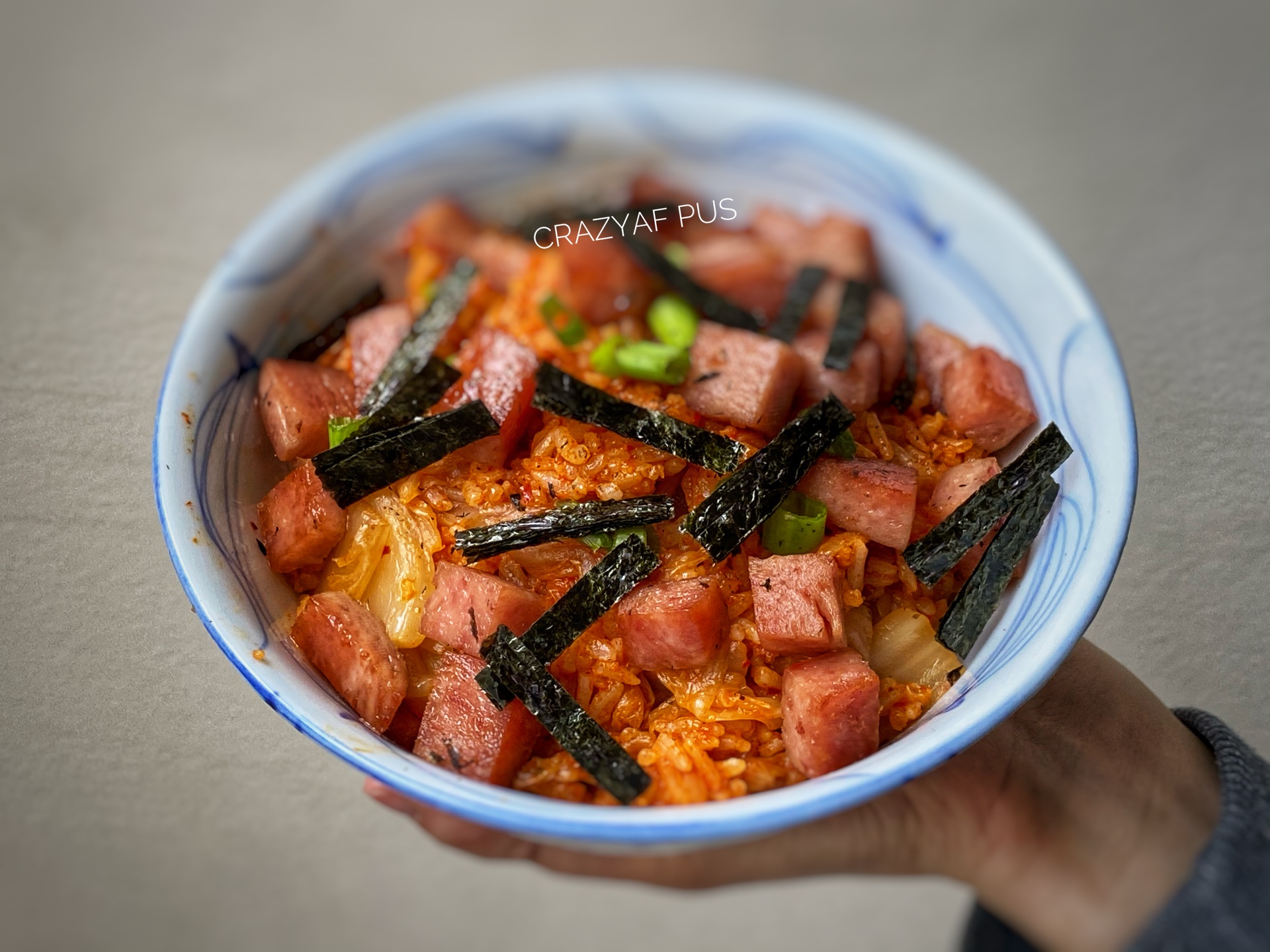 I confess to being one of those types who posts pictures of whatever and wherever I happen to be eating (so long as it's yummy, of course), be it at a fine-dining establishment, or a Chinese restaurant where the cooks spend their breaks out back in the alley, smoking—stained aprons and all, or at my backyard grill. It's a weird compulsion, but whatever.
I like capturing and sharing snapshots of food that's been prepared, served, and presented for consumption, in a natural light setting. None of that shoe polish/glycerin/white glue trickery. I always try to nab a table near a window provided it's not situated right at a busy intersection.
Requirements for my ideal culinary camera setup include not needing to stand up or push my chair back to frame the plate or bowl. Priority two would be narrow depth of field. The more luscious the bokeh in the final image the more scrumptious-looking the result.
In this review TNAF, I pit the iPhone 11 Pro Max against my Vivitar 28mm F2.0 CF (close focus) wide angle lens to see if I can get the same, or better, aesthetic result. More about the lens, which has a small cult following is found at Pentax Forums. It was made by Komine Optical for Vivitar. Deciphering the serial number reveals a 1983 year of manufacture, making it a 37-year-old optic. I have the version made for the Pentax K mount and use it on my Pentax K-1 II body. Visit the Bestiary if you're curious about the myriad incarnations of the Vivitar 28mm.
Let's start with my dinner, prepared by my daughter and son. It was the evening, so, to perform a comparison, I lit the grilled chicken with two Neewer LED panels that were sitting near the kitchen table. I just turned them on without much deliberation because this Crazy AF can be Lazy AF too.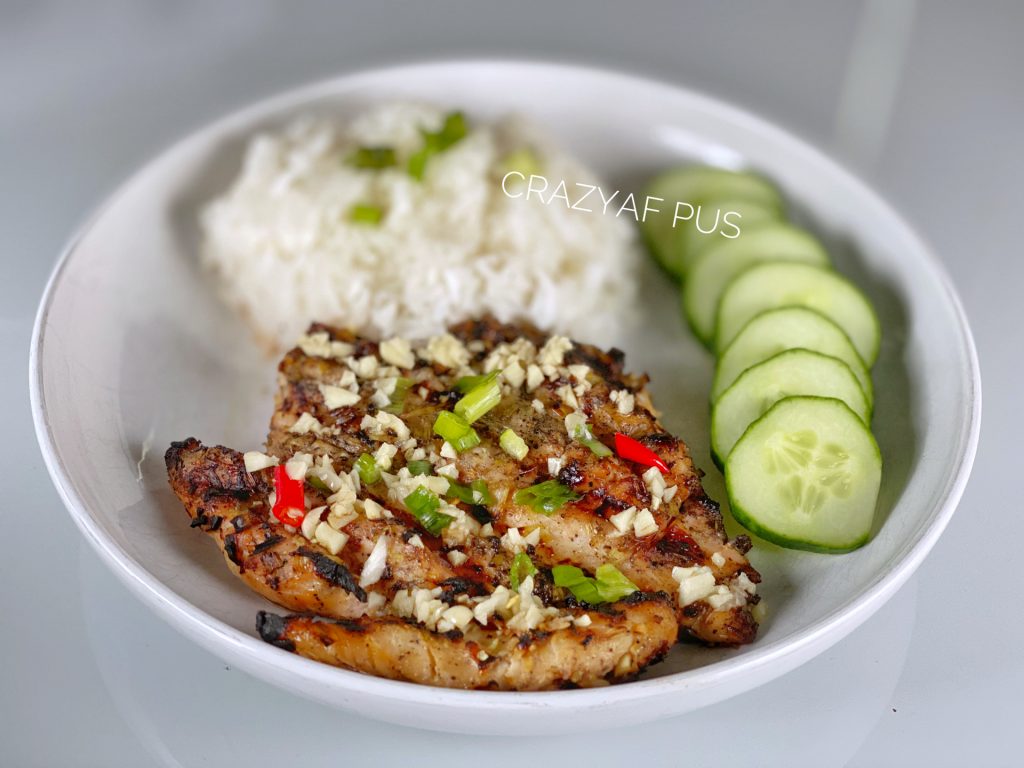 iPhone 11 Pro Max, Portrait Mode
This was as close as I could get to the plate with the 2X lens and still have the phone use its other lenses and its machine learning capabilities to create a depth map to simulate the F2.0 bokeh.

Processed in Snapseed, with no simulated depth-of-field blur applied. Unsharpened. Uncropped.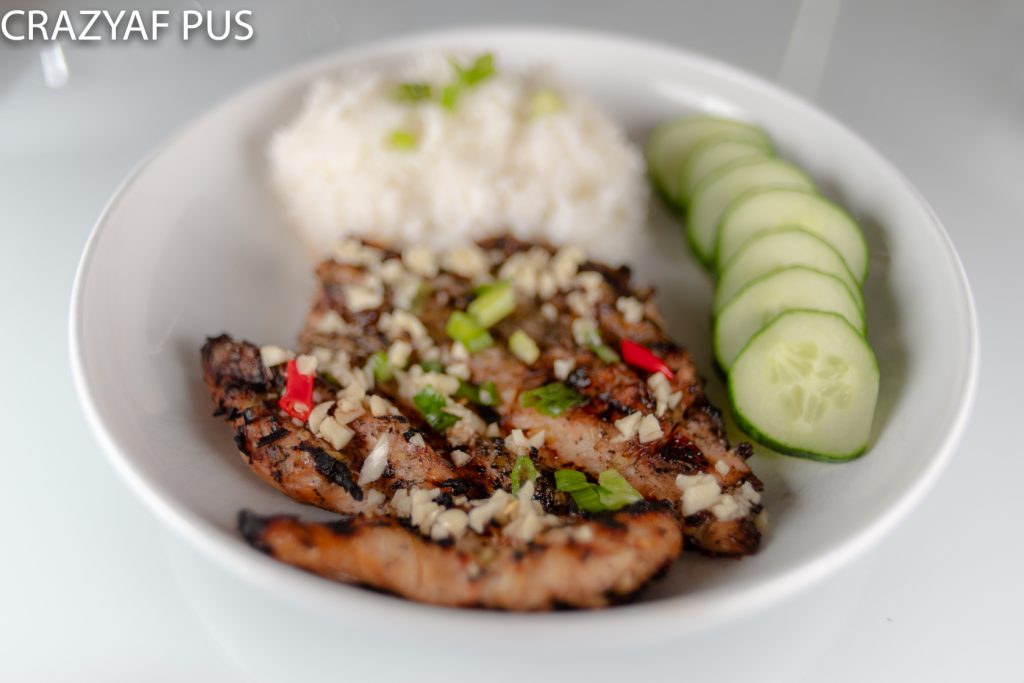 Vivitar 28mm at F2.0 #1
The focus point was one-third up from the bottom. Processed in Lightroom. Unsharpened, not cropped. The lens's closest focus distance of 23cm/9"had not been reached.

Minor processing differences aside (e.g., white balance), the depth of field at a mechanical F2.0 is far shallower than the computed bokeh produced by the iPhone.
Talk about FOV and CF of other lenses here…l my height…..